Accucoms Librarian Survey 2023
Open Access (OA) is a transformative movement in academic publishing, driven by the principle of unrestricted access to scholarly research and knowledge. While we can observe the impact it's having, little is known about what stakeholders think about this transformation.
Therefore, Accucoms has conducted a global Librarian Survey to gather market intelligence on librarians' thoughts and experiences with OA. This report provides an overview of the key findings. The survey aimed to gauge librarians' perceptions, experiences, and challenges related to OA, as well as their role in promoting and managing OA resources within their institutions.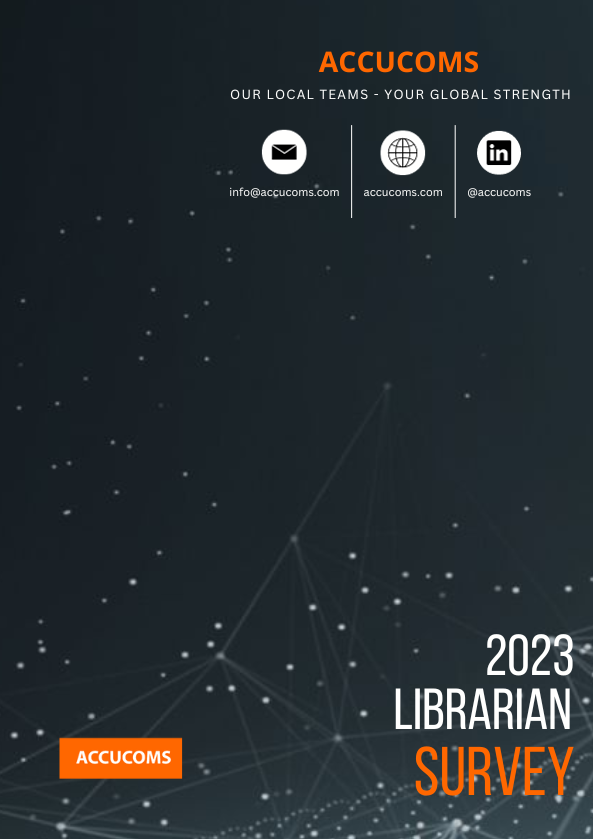 Accucoms Librarian Survey 2023
To download the report, please fill out this form.
"*" indicates required fields