You may know this publisher from…
AAP resources are among the most respected and frequently sited in the world. Over the last half-century, AAP resources have influenced the science and clinical application of pediatric medicine with nearly 20 million readers in over 175 countries. AAP is actively working with consortia and health systems across the globe to increase the worldwide access of this content through custom pricing offers.
Journals
Updates on new developments with AAP Journals are available at the Librarian Portal (www.aaplibrary.org). This librarian-focused site also includes easy access to tools to help update and manage your subscription.
The AAP eJournal Collection contains highest-ranked pediatrics journal in the world premier content and is anchored by Pediatrics (www.pediatrics.org) In 2009, Pediatrics is consistently cited more than twice as often as any of the other 94 pediatrics journals according to ISI Journal Citation Reports.
Impact Factor: 5.119 (2012)*
The monthly journal publishes original peer-reviewed research, reviews, commentaries, AAP Policy Statements, practice guidelines, and special supplements covering topics from birth to young adult. New features include eFirst articles, Pediatrics Digest, and the Pediatrics iPhone application.
The eJournal Collection contains four other monthly AAP Publications:
Pediatrics in  Review (www.pedsinreview.org) – This journal is loved and respected by clinicians, nurses and educators for its thorough reviews on topics seen daily in practice. It contains popular features including Index of Suspicion, Back to Basics, and Consultation with the Specialist.Impact Factor: .0823 (2012)
NeoReviews (www.neoreviews.org) – This online-only journal is aimed at perinatologists and neonatologists. Its reviews cover the latest and best in neonatology, and the journal's regular columns include international and historical perspectives and interactive features such as Visual Diagnosis and Strip of the Month.
AAP Grand Rounds (www.aapgrandrounds.org) – This literature-review publication delivers critical evidence-based summaries of articles pulled from more than 100 general and specialty medical journals. Its editorial board members, representing more than 50 pediatric subspecialties, critique the literature and provide tools to help better interpret findings. One popular feature is Weighing the Evidence.
AAP News (www.aapnews.org) – This is the AAP's official member newspaper and provides clinical as well as practice management information, news about product recalls and medication warnings, and other information that clinicians need to stay current in the field.
Organizations licensing the AAP eJournal Collection receive free access to AAP eArchive, with more than 100,000 pages of digitized articles spanning 63 years. This archive contains every page of every journal published by the AAP – cover to cover – from Volume 1, Issue 1.
The AAP eArchive documents the history of the field of pediatrics over the last half-century. Find groundbreaking studies, follow the evolution of clinical practice, and read the commentaries and letters that have shaped the field.
Hospital Pediatrics®  www.hospitalpediatrics.org is the first medical journal for pediatric hospitalists and clinicians, featuring peer-reviewed articles and AAP Section on Hospital Medicine updates.  Hospital Pediatrics keeps its reader informed of quality, safely, research and clinical practice advancements relevant to the field.
All 6 publications from the AAP and the archive are on the HighWire Press platform, which on of the most advanced online platforms in medical publishing. Among the popular features are toll-free reference linking, which allows readers of AAP journals to gain access at no charge to any referenced article that was published in another HighWire journal. The platform also provides COUNTER-compliant usage statistics, customizable e-mail alerts, and early release articles every week.
Authentication models supported include: IP, Username/Password, and Athens.
AAP Journals are also available via for single title purchase.
Databases
Pediatric Care Online™ www.pediatriccareonline.org is a subscription data base that provides immediate expert help meeting day-to-day clinical information needs. It is enhanced with regular updates to book chapters, reference topics, and drug information. Pediatric Care Online™ streamlines access from your desktop, laptop, smartphone, or tablet so you always have the action-oriented information and recommendations you want, anytime, anywhere.
Red Book® Online www.aapredbook.org is a subscription data base that provides instant electronic access to pediatric infectious disease solutions not available in print or on any other platform.  Regularly updated, it includes the gold-standard AAP Red Book®: Report of the Committee on Infectious Diseases in English and Spanish, more than 2,500 color images, a host of other online resources, and a mobile app for Android and iOS.
AAP eBooks www.aapebooks.org is a subscription service that provides instant electronic access to more than 150 titles from the American Academy of Pediatrics (AAP), today's premier source for pediatric-specific clinical information.  Choose the extensive AAP eBooks Institutional Collection, or the Textbook of Neonatal Resuscitation (available separately and not included in the Institutional Collection).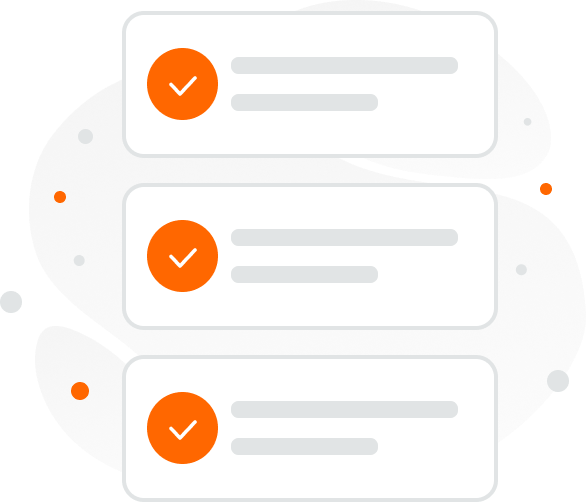 We represent this publisher across:
China
Europe
Israel
MENA
SEA, Taiwan & Hong Kong
Turkey Request more information
We want to hear from you!
To learn more about our products and services and discover how Accucoms can help your organization, please get in touch using the form.
"*" indicates required fields